The Well began August 16th of 2015...
The Well began out of obedience to a vision Rochelle Foster was given to fulfill a call to the city of McComb, MS believing it would be the heart of the next great move of God in the nation. We believe that our city is strategically located in the heart of seven states to birth a revival that will touch our nation. Our city may seem like the least likely place for a radical move of God to be birthed in this unknown, out of the way, small town struggling with issues like poverty, racial division, educational challenges, and various economic hurdles; however, we are believing God that the restoration here will be so impactful that other cities will be drawn to study the culture shift to replicate in their own towns.
And we know that God is moving here.....
We believe this shift is happening :
Through a commitment to prayer.
Through helping people find freedom and purpose.
Through modeling radical generosity.
Through investment in education and the next generation.
Through celebration of differences rather than tolerance.
Through loving our neighbor.
Through releasing hope that overrides the oppression.
Through teaching the TRUTH in love.
Through realigning our lives to the Kingdom rather than modern culture.
Through returning to the sacred foundations of faith.
Twenty months after launching The Well, we purchased the building we were renting, and began a renovation project to house our new auditorium. We held our first service in our new worship center on Easter Sunday 2018. We are seeing God move, hearts healed, lives awakened to truth, people set free, and a family of believers that live on PURPOSE.

We covet your prayers. We welcome your family. We would be blessed by you sowing a seed into this vision.

We believe.....THE BEST IS YET TO COME for our community and nation.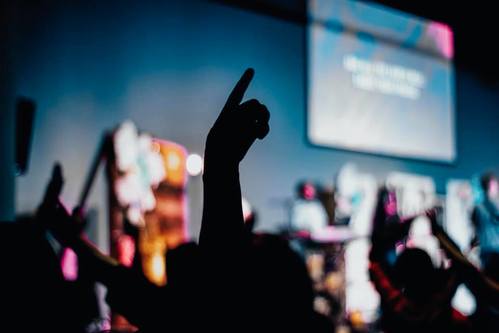 Be a part of our story...
Join us every Sunday as we gather to worship together at 9:00 am and 11:00 am.